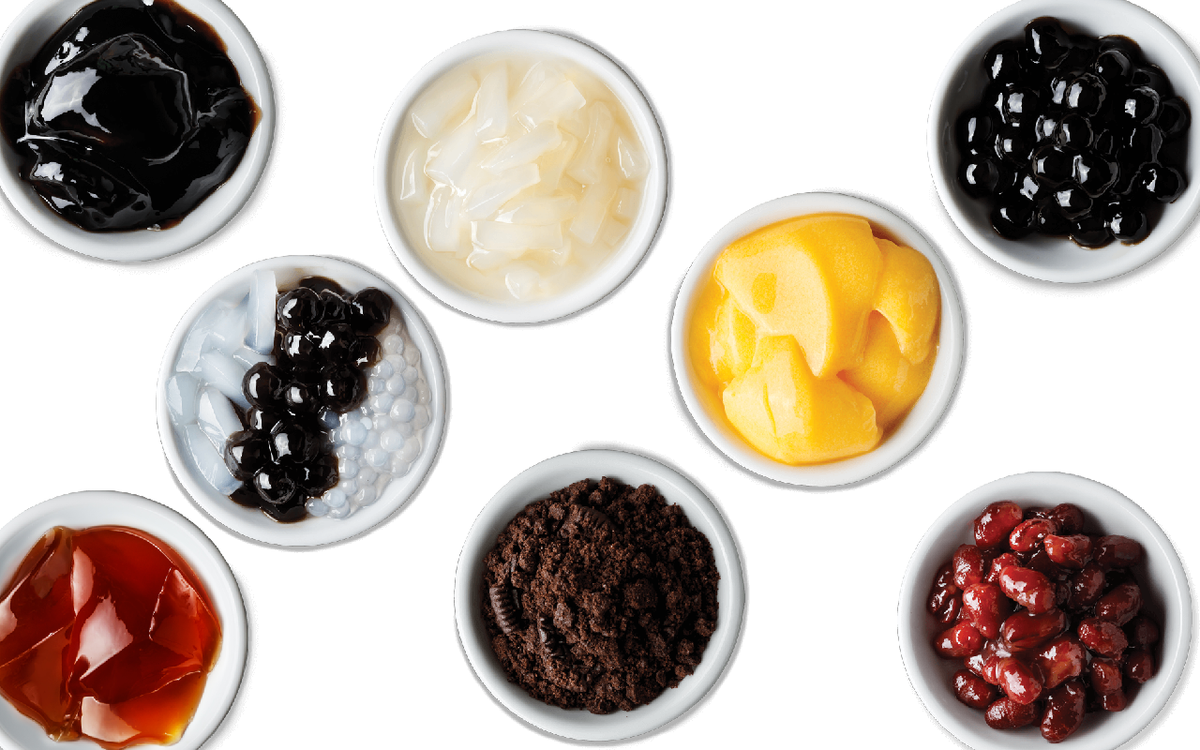 Due to some limitations on the website, customers are unable to add additional toppings directly at the drinks product page. Additional toppings, however can be added in 5 simple steps via a "manual" method.
Please refer below for a quick guide on how to order additional toppings.
1. After the drinks have been added in the cart, go to "Toppings" under menu.

2. In the Toppings page, select the toppings and quantity, and add to cart.

3. In this quick guide, an order of Signature Pearls Milk Tea (qty 1), Roasted Milk Tea with Grass Jelly (qty 1) and pearls (qty 2) is placed.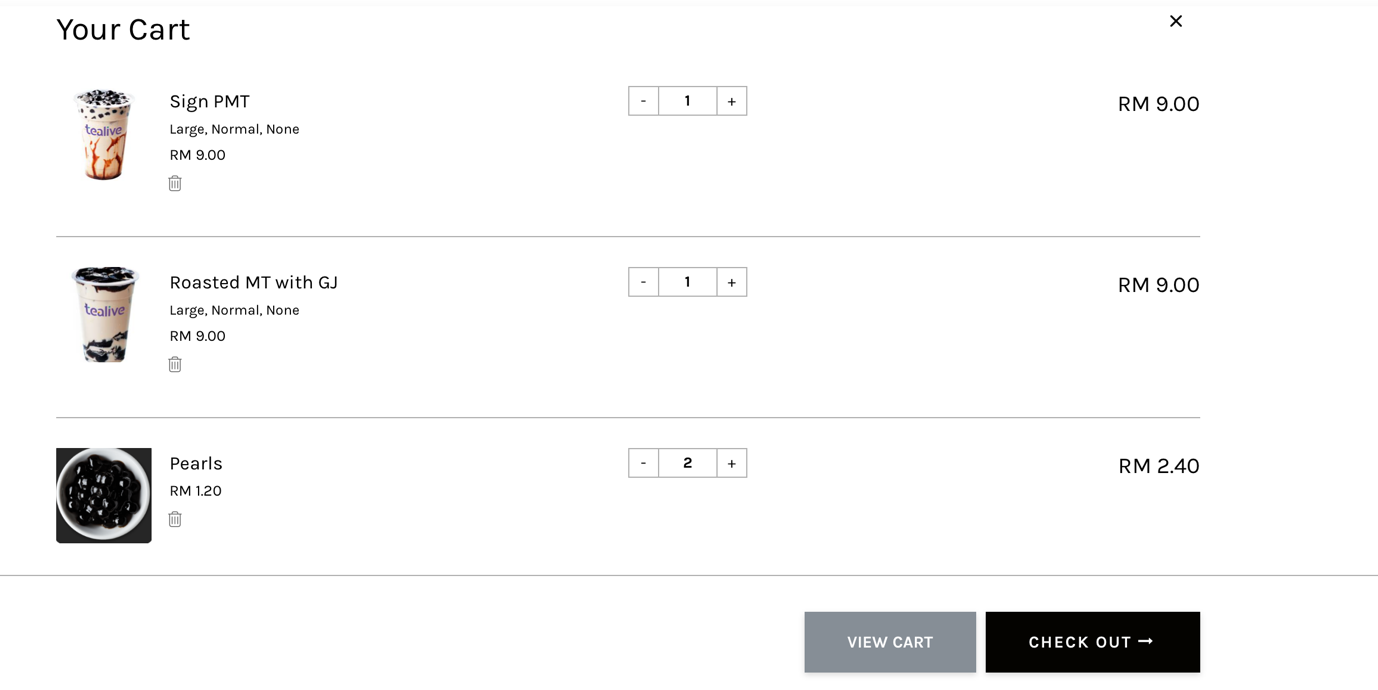 4. In the Check Out page, insert your preference of which toppings should go into which beverage in the "Additional Purchased Toppings Remark" box.

5. Proceed to make payment.